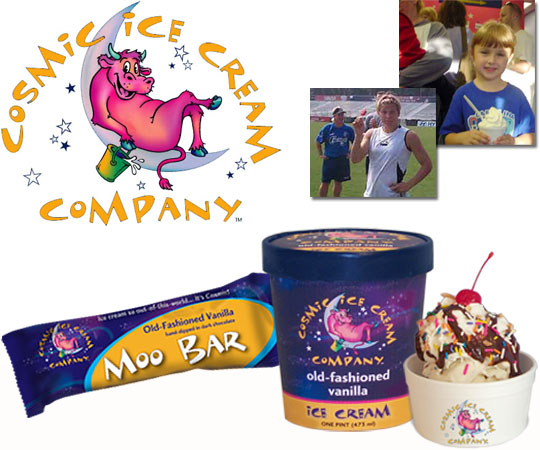 Cosmic Ice Cream Company
Cosmic has been the only consumer client that I worked for directly instead of through an agency. The owner gave me full creative freedom to brand his frozen dessert concept to be memorable and unique enough to compete with national brands for customers' attention. Strong customer recognition of the brand was created in the Raleigh, NC, area.
I produced everything from the laid-back pink cow to every piece of marketing collateral, advertising, signage, pop displays, events and packaging.