Tutorials
step-by-step instructions for the DIY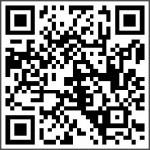 By Cotier on 30 October 2010
I wanted to test to see how easy it would be to change something that is 2-D into an interactive and viral experience. I did an experiment to test 2-D bar code readers on mobile phones at a CamCreative meeting in Cambridge on the 28th of October. The result was a room full of creative people seeing new potential for these stunningly beautiful symbols that have been around since 1994.
Posted in Tutorials | Tagged 2D bar codes, Email marketing, Landing Pages, mobile, QR Codes | 10 Responses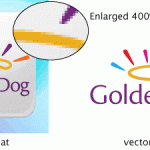 By Cotier on 29 July 2010
Throughout my career as a designer, I have educated my fair share of people who needed to publish images either online or in print. I would be asked why the image was too small to print. Or why, when they uploaded their logo, it appeared distorted as if it were reflected in a funhouse mirror. Too many times a friend has been disappointed after receiving a print that looked nothing like the vibrant image displayed on his or her computer screen.
Everyone at some point has to publish a digital image, even if it is only to a Facebook page. Understanding the basics is of benefit the next time you publish an image in any format. Hopefully this tutorial will also be a valuable educational resource for those of you who, like me, rely on receiving images from non-professionals to get our jobs done. For all of you, this is a tutorial on preparing images for print and online publication.
Posted in Tutorials | Tagged Print, Publication, Web | 6 Responses
By Cotier on 22 April 2010
A step-by-step instructions and video on how to create wonderful NextGen JavaScript photo galleries, that work perfectly in WordPress (WP) using two plugins. Requires a familiarity with the WordPress interface and basic understanding of HTML and CSS.
Posted in Tutorials | Tagged Photo Galleries, Plugins, WordPress | 92 Responses