Recipe for Success
This is the last of my branding presents for all of you "Do It Yourself" marketers. I put down in writing my approach and thinking on branding. Small business owners and entrepreneurs, you are the backbone of your communities and the driving force in our economy. You are the people whom we really cannot do without. These articles were my way of saying thanks. Sorry I could not cover more and had to gloss over quite a few details. It was frustrating not to be able to illustrate more detailed examples, but I found it impossible with the variety of industries and situations being so different. There really is no magic stretchy glove whose one size fits all.
Throughout this month I have had quite a few personal emails and conversations about these presents. I heard quite a bit of skepticism about emotions instead of reason being the motivator. I have witnessed a few of you setting up a presence in a new marketing outpost.
Today's present is a recipe.
Take all of the ingredients of the past 24 days. Chop them up into manageable pieces.
Stir together your goals with your budget and resources until well blended into a strategic plan. Set it aside.
Combine the data you gathered with your branding elements in a bowl. Mix well into a marketing dough. Roll out your marketing dough over your entire network. Keep pushing out from your web site hub until the dough is a consistent thickness.
Place on a baking sheet and top with your data and budget mixture. Put in a preheated oven of your personal network.
Patiently wait for it to bake until done. While you are waiting, take the time to get your operations in order.
Serve your customers a freshly baked, wonderful experience and savor your success.
It takes time and patience to build a brand. An overnight success takes years to bake. The rewards are sweet indeed. I hope you DIYs have benefited from these, and thanks to all of you who have re-gifted these to your favorite small businessperson.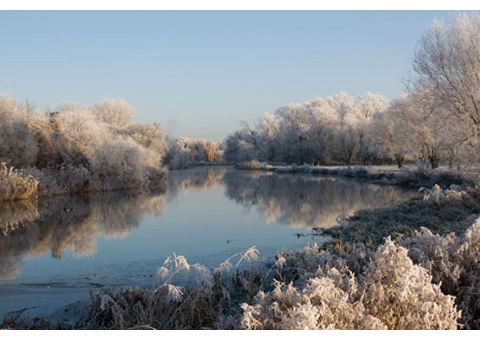 I live in a charming village in Cambridgeshire by the Great River Ouse.
Merry Christmas, and best wishes for a peaceful and prosperous New Year.
Sincerely,
Bonnie Cotier